This is a Summary of Correspondence with 2x2 leadership beginning (for us) with the obviously corrupt and clearly power-political expulsion of my cousin Marg Magowan from the work in Saskachewan 2001 and , a portion of the subsequent fallout in the group, including our own collective rejection as a family 2001 . (Ten years ago now)
There are also a number of links to information regarding the infamous mass-excommunication process in Alberta a number of years previous, and numerous other issues of organizational dishonesty and denial. Issues that now have been very clearly exposed, as light has been brought to bear on aspects of the group that traditionally/internally are kept under strict camouflage, and that are dishonestly denied in ordinary dialog (financial organization, legal organization, sexual abuse issues, organizational origin, leadership election and control, etc) Issues that membership is denied insight into .. the demand is simply to trust leadership. Amongst the large and growing body of 'exes' a number of individuals have 'dared' to thoroughly investigate a number of the basic insinuations.. and these results have revealed an enormous discrepancy between reality, and the implied explanations of leadership to their own followers (and others). The demand for complete leadership trust has unfortunatly chocked even the most simple forms of moral resolve, from the entire organization..
The complete indifference and disregard that ordinary established membership have responded to this obvious, and carefully documented moral deficiency in leadership policy, is even more significant and troubling, than any of these these clearly outlined mistakes made by high ranking individuals in 2x2 leadership.
Notice the clear similarity with Luke 10 in the story of the good Samaritan -- where 'they' (priests and Levites) ) were made aware of the plight of the abused, but turned their heads, and chose non-commitingly to ignore and 'go by' on the other side of the road. This striking similarity makes me quite ashamed of former co-workers, relatives and friends that I mistakenly had grown up to believe did have a certain degree of moral strength, and purpose to uphold basic honor and truth. In my efforts to deal with my feelings on this issue, I have since tried to excuse, or at least explain, the utter moral cowardice this expresses, as the sad product of group indoctrination. Yet, regardless of my understanding of this, the thought is still an extreme disappointment, and is personally painful for me! (considering my 16 years in the work and 45 years professing)
Note: I would be more than happy to help confirm the the authenticity and veracity in these documents and deductions if anyone should question. I am available at


There are also documents here highlighting the ultra ugly 'slander and smear' policy that leadership applies to more or less ALL ex-membership -- especially distasteful in the story of Marg Magowans expulsion from the work.
Note: Bob Williston kindly began saving and recording the correspondence aspect of this information. I took it over when he closed his site. Many thanks to him for keeping this record of correspondence back during the period when I was so emotionally involved in the dialog with 2x2 leadership that most of these writings would have vanished except for him.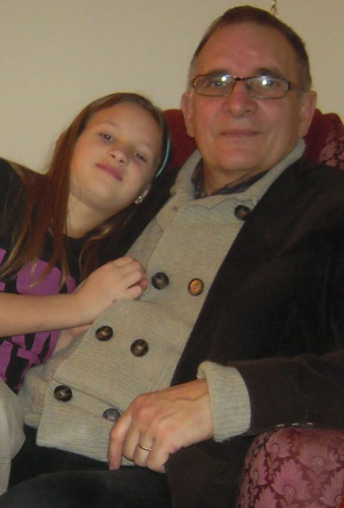 My daughter Nona and I 2010